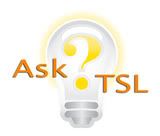 Oh! the EVIL #7 recycling category and its never-ending confusion! I think its time to shed a little light on the subject. So here we go . . .
The short answer to the question is "No." Not all #7 plastics are made with toxic chemicals.
Let's look at a basic overview of what plastics this "other/miscellaneous" recycling category includes:
EVIL: Polycarbonate, a clear, hard plastic that contains hormone-disrupting bisphenol-a. Found in Nalgene Lexan and other sports bottles, baby bottles and food containers. May appear as #7 PC.
NOT EVIL: Mixed or layered plastics: use of the code #7 indicates that the product is made with a resin other than categories #1-6, or is made of more than one resin used in combination. Found in three and five gallon reusable water bottles, some citrus juice and ketchup bottles. This is also where the Gerber Graduates Baby Food and the Baby Bjorn Bibs and Plate and Spoon fall. May appear as #7 Other.
I like the way Jeremiah of ZRecs explains it:
The #7 plastics category includes a lot of newer plastics and layered plastics as well. It is actually a common number to see on food items that have multiple layers of different plastics for preservative or breatheability factors.
So when deciding whether to throw out your baby bottles and dishes marked with a #7, keep in mind that they may not be the EVIL kind of #7 plastic. If you're unsure, contact the company and ask them directly whether the product in question contains any bisphenol-a (BPA) or phthalates.
P.S. Newer plastics included in the #7 other category are: PES, Tritan Co-polyester, PPSU and bioplastics (PLA).